Foreclosure Prevention Seminar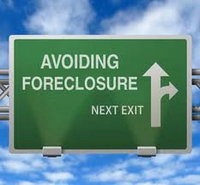 Don't Loose The Key's To Your Future!

Reserve Your Spot at the next FREE Foreclosure Prevention Seminar, Call NOW!

951-888-0865

Are You Worried & Don't Know What to do?
Foreclosure does more than just hurt your credit today. It affects your ability to buy a home in the future. There are many programs out there to help people in trouble including the government's H.A.M.P. and H.A.F.A. programs. Whether you're facing a job loss, reduction in pay, have medical bills or just got caught in an adjustable mortgage, there's help for you. This FREE seminar will explain your alternatives for avoiding foreclosure and give you hope for the future. Don't miss out!
Reserve Your Seat NOW!


Each Seminar will cover the following topics and more:
Mortgage Forbearance

Loan Modifications

Deed-In-Lieu-Of

Lease-In-Lieu-Of

Short Sales

Foreclosure

Cash-For-Keys

Unlawful Detainer Lawsuit

The Sheriff's Lockout

Buying a home again

And much more!


Seating is Limited & only open to homeowners in danger of losing their home.

To Reserve Your Spot at the next FREE Foreclosure Prevention Seminar,
Call NOW!

951-888-0865


"Saving One Home at a Time!"
Seminar Presented by:


Partner First Real Estate Network