Name
Ray Wright
Phone
951-888-0865
Mobile
Fax
951-346-3364
Pager
Toll Free Phone
Address
7898 Mission grove Parkway South

Suite 102
City
Riverside CA 92508
Country
US
Alternate Website
www.ForeclosurePreventionSeminar.com

---
Most Real Estate Agents and Realtors only sell 4 to 5 homes a year and each Real Estate Transaction requires numerous details to be coordinated. Ray Wright and his professional team has coordinated over 1,000 Real Estate transactions in his Real Estate Career. Ray Wright is not just a Realtor, but a Professional Real Estate Consultant that will work hard to meet your individual needs.
If you or someone you know is facing foreclosure,
click here for help!

If you are a seller looking to protect your valuable Real Estate asset, we will market your home to obtain the most money in the shortest time with the least amount of stress.
If you are a buyer looking to find the best home the Real Estate market offers, Ray Wright will work dilligently to find you the best deal in town. No one knows more about Real Estate, and no one works harder for you in your Real Estate transaction.
Call The Wright Real Estate Team and see how easy buying and selling can be!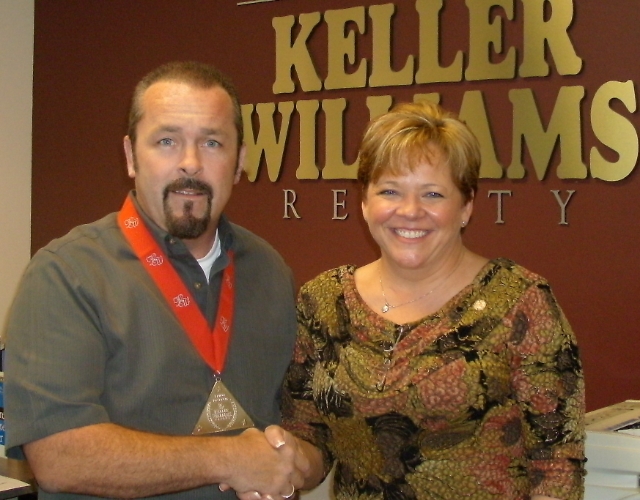 Cheryl Skolnick of Keller Williams Presents Ray Wright with the Triple Platinum Team Award.
Keller Williams's second highest award.